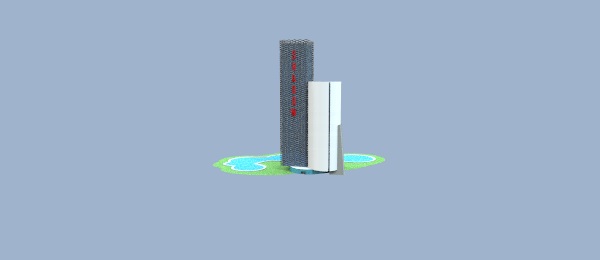 No higher resolution available.
There is no description yet. Add a description.
Appears on these pages

of
The SHADOW HQ is the main base of operations for MIST and SHADOW. It is located in Tower Bridge...
File history
Click on a date/time to view the file as it appeared at that time.
Metadata
This file contains additional information, probably added from the digital camera or scanner used to create or digitize it. If the file has been modified from its original state, some details may not fully reflect the modified file.
Date and time of data generation
16:08, September 1, 2015
File change date and time
16:08, September 1, 2015
JPEG file comment
*@nXt;EXE: C:\Program Files (x86)\Render Plus Systems\IRender_nXt\bin_nXt\IRenderBatch64.exe

@nXt;ArDoc dll: C:\Program Files (x86)\Render Plus Systems\IRender_nXt\bin_nXt/arobjects64_001.dll
@nXt;Toolkit: bin_nXt/arobjects64_001.dll 1.0.354.0
@nXt;Batch File: C:\Users\mpatel\AppData\Local\Temp\nXt_batch\batch_file.txt
@nXt;16:08:52, Tuesday, September 01, 2015
@nXt;Model: SHADOWHQ.skp
@nXt;LAST_RENDER_UUID: 5803695d-61e5-4227-9e72-2abc5d4b31bb
@nXt;Appl: IRender nXt
@nXt;Version: OH31nxt Monday, August 31, 2015
@nXt;SketchUp Version: 15.3.331
@nXt;Resolution: 600 x 260
@nXt;Engine: 0: nXt Packet Mode
@nXt;Max Threads: 4
@nXt;
@nXt;
@nXt;Extraction Time: 7.0 seconds
@nXt;Loading Time: 1.0 seconds
@nXt;Render Time: 18.4 seconds
@nXt;Passes: 20 (AR: 20)
@nXt;
@nXt;Geometry:
@nXt; Meshes: 52
@nXt; Faces: 3236
@nXt; Materials: 18
@nXt; Lights: 0
@nXt; Material Illuminance Lights: 0
@nXt; ArPlants: 0
@nXt; RPCs: 0
@nXt;
@nXt;Lighting:
@nXt; IndirectLightingOn: 0: (None)
@nXt; NumIndirectBounces: 1
@nXt; MonteCarloReflectionsOn: 0
@nXt; LuminairesOn: 1
@nXt; SoftShadowsOn: 0
@nXt; ShadowsOff: 0
@nXt; RefractiveBounces: 6
@nXt; ReflectiveBounces: 3
@nXt; LightsPerPass: 5
@nXt; WorldAvgLum: 6.512267
@nXt; MaxLum: 29.495205
@nXt; IsToneOpLocked: 0
@nXt; AutoDarken: 0
@nXt;
@nXt;Sun and Sky:
@nXt; SkyType: 2 (Hdr)
@nXt; SkySaturation: 0.00
@nXt; HdrFilename: rnl_probe.hdr
@nXt; HdrRotation: 0.00
@nXt; SunOn: 0
@nXt; SkyOn: 1
@nXt; SkyStudioOn: 1
@nXt; SkyVisibilityOn: 0
@nXt; SkyReflectedOn: 1
@nXt; GetAutoDaylightPortalsOn: 0
@nXt; Cloudiness: 0.20
@nXt; Sun Intensity: 0.80
@nXt; Sun Highlight: 0.90
@nXt; SkyIntensity: 0.32
@nXt; HdrIntensity: 1.00
@nXt;
@nXt;ToneOperator:
@nXt; Brightness: 0.20
@nXt; Contrast: 0.50
@nXt; Burn: 0.00
@nXt; Saturation: 1.00
@nXt;
@nXt;Lighting Channels
@nXt; NumLightingChannels: 2
@nXt; SunChannel: 0
@nXt; SkyChannel: 1
@nXt; GlowChannel: 4
@nXt;Channel Intensities:
@nXt; CH: 0 1.0000 Sun
@nXt; CH: 1 1.0000 Sky
@nXt;
@nXt;AmbientType: 3: Low - Studio
@nXt;AmbientMultiplier: 0.800000012
@nXt;
@nXt;Ground Plane
@nXt; Ground Plane Enabled: 0
@nXt; GroundPlaneMaterial: 0
@nXt; Ground Plane Elevation: -0.00
@nXt; Ground Plane Alpha: 0
@nXt;
@nXt;Background
@nXt; Type-Visible: 0 BgColor Use? 0 Projection: 0 Planar
@nXt; Type-Reflected: 0 BgColor Use? 0 Projection: 0
@nXt; Type-Refracted: 0 BgColor Use? 0 Projection: 0
@nXt; BgType: 1 Luminance
@nXt; Image: (null)
@nXt; Colors: 0xcdb39f 0xb9d0d2 0xcdb39f
@nXt; Offset: (0, 0, 0) Scale: (1, 1, 0)
@nXt;
@nXt; CustomVisibleSkyOn: 1
@nXt; CustomReflectedSkyOn: 0: Default (Use Lighting Settings)
@nXt; CustomRefractedSkyOn: 0: Default (Use Visible)
@nXt;
@nXt;View BgType: kBgLuminance
@nXt; BgHdr: rnl_probe.hdr
@nXt; OverrideBackgroundOn: 0
@nXt;
@nXt;View:
@nXt; Persp: 1
@nXt; Eye: 581.841m, -697.201m, 217.246m (1908.929', -2287.404', 712.751')
@nXt; Dir: -0.248, 0.962, -0.118
@nXt; Up: -0.029, 0.114, 0.993
@nXt; FOV: 23.457 (0.000) l: -0.727 r: 0.727 t: 0.315 b: -0.315
@nXt;
@nXt;Sun:
@nXt; Sun Flags: 0 (1 = Set Direct)
@nXt; Azimuth: -170.942 (-2.98351)
@nXt; Altitude: 47.4819 (0.828716)
@nXt; Longitude: 55.2742 (0.964717)
@nXt; Latitude: 25.1978 (0.439785)
@nXt; Day of Year: 311
@nXt; Time: 1:30 PM
@nXt; TimeZone: 5
@nXt; DaylightTime: 0
@nXt;
@nXt;Fog:
@nXt; Off: 0
@nXt;
@nXt;Materials, 18:
@nXt;
@nXt;Globals:
@nXt; bir_add_jpeg_comment: 0
@nXt; bir_adjust_transparency: 1
@nXt; bir_alpha_ground_plane: 0
@nXt; bir_anim_lock_tone_operator: 0
@nXt; bir_anim_save_alpha_pngs: 0
@nXt; bir_anim_use_render_farm: 0
@nXt; bir_apply_metric_25_4_factor: 0
@nXt; bir_arielvision_section_planes: 1
@nXt; bir_artificial_lighting: 1
@nXt; bir_auto_bump: 0
@nXt; bir_auto_daylight_portals: 0
@nXt; bir_auto_image_transparent: 0
@nXt; bir_auto_maintain_aspect: 0
@nXt; bir_auto_movie_background: 0
@nXt; bir_auto_name_image: 1
@nXt; bir_auto_reflection: 0
@nXt; bir_auto_room_add_ceiling: 1
@nXt; bir_auto_room_add_floor: 1
@nXt; bir_auto_room_fill_with_lights: 1
@nXt; bir_auto_room_lights_visible: 1
@nXt; bir_auto_room_use_walls: 1
@nXt; bir_background_blur: 0
@nXt; bir_batch_log_file: 0
@nXt; bir_camera_light_hide: 1
@nXt; bir_close_window_when_image_done: 0
@nXt; bir_display_all_plants_as_2d_images: 0
@nXt; bir_enable_fog: 0
@nXt; bir_expand_proxy_components: 1
@nXt; bir_foreground_blur: 0
@nXt; bir_ground_plane: 0
@nXt; bir_ground_plane_opaque: 1
@nXt; bir_is_zwcad: 0
@nXt; bir_launch_farm_displayer: 1
@nXt; bir_launch_when_image_done: 0
@nXt; bir_lighting_channel_on0: 1
@nXt; bir_lighting_channel_on1: 1
@nXt; bir_lighting_channel_on2: 1
@nXt; bir_lighting_channel_on3: 1
@nXt; bir_lighting_channel_on4: 1
@nXt; bir_lighting_channel_on5: 1
@nXt; bir_lighting_channel_on6: 1
@nXt; bir_lighting_channel_on7: 1
@nXt; bir_lighting_channel_on8: 1
@nXt; bir_load_auto_room_tab: 0
@nXt; bir_make_auto_image_name_unique: 1
@nXt; bir_make_panorama: 0
@nXt; bir_metallic: 0
@nXt; bir_monte_carlo_reflection: 0
@nXt; bir_move_transparency_towards_white: 1
@nXt; bir_no_blurry_reflection: 1
@nXt; bir_no_render_limit: 0
@nXt; bir_pjr_indirect_lighting_override: 0
@nXt; bir_pjr_use_sky: 0
@nXt; bir_plant_random_rotation: 0
@nXt; bir_process_invisible_lights: 0
@nXt; bir_prompt_before_rendering: 0
@nXt; bir_prompt_when_image_done: 1
@nXt; bir_remember_filters: 0
@nXt; bir_render_farm_auto_image: 0
@nXt; bir_render_farm_installed: 0
@nXt; bir_render_selection_set: 1
@nXt; bir_show_bulbs: 1
@nXt; bir_show_sketchup_rendering: 0
@nXt; bir_sky_illuminates_if_off: 1
@nXt; bir_sky_reflected_if_off: 1
@nXt; bir_sky_visible: 0
@nXt; bir_studio_brightness: 1
@nXt; bir_sun_on: 0
@nXt; bir_sun_setting_manual: 0
@nXt; bir_sun_setting_native: 1
@nXt; bir_use_auto_image: 0
@nXt; bir_use_auto_room: 0
@nXt; bir_use_camera_lights: 0
@nXt; bir_use_criss_cross_for_2d_rpcs: 0
@nXt; bir_use_lc_avg_lum_for_anim: 0
@nXt; bir_use_plant_width: 0
@nXt; bir_use_render_farm: 0
@nXt; bir_use_rps_overrides_glow: 0
@nXt; bir_use_saved_camera: 0
@nXt; bir_use_sketchup_aspect_ratio: 1
@nXt; bir_use_sketchup_sun_intensity: 1
@nXt; bnxt_background_image_hdri: 0
@nXt; bnxt_background_maintain_aspect: 0
@nXt; bnxt_background_use_auto_room: 1
@nXt; bnxt_background_use_horizon: 0
@nXt; bnxt_foreground_active: 0
@nXt; bnxt_foreground_lock_aspect: 0
@nXt; bnxt_foreground_mask: 0
@nXt; bnxt_foreground_use_edge_lines: 0
@nXt; bnxt_foreground_use_multiply_mode: 1
@nXt; bnxt_reflect_background_image: 0
@nXt; bnxt_show_backgd_while_resizing: 1
@nXt; bnxt_store_background_in_model: 1
@nXt; bnxt_sun_daylight_time: 0
@nXt; bnxt_use_background_image: 1
@nXt; bnxt_use_hdri_as_background: 0
@nXt; cir_camera_light_color: 16777215
@nXt; cir_fog_color: 16777215
@nXt; cir_haze_color: 13421772
@nXt; cir_layer_color: 15000804
@nXt; cskp_bk_color: 13480863
@nXt; cskp_ground_color: 12177618
@nXt; cskp_sky_color: 13480863
@nXt; iir_2_sided_faces: 1
@nXt; iir_ambient_type: 2
@nXt; iir_anim_render_farm_tasks: 6
@nXt; iir_auto_name_extension: 0
@nXt; iir_auto_room_background: 0
@nXt; iir_auto_room_ceiling_lights: 3
@nXt; iir_auto_save_passes: 5
@nXt; iir_background_brightness: 50
@nXt; iir_background_contrast: 50
@nXt; iir_camera_light_bulbs: 2
@nXt; iir_camera_light_channel: 0
@nXt; iir_channel_ceiling: 3
@nXt; iir_channel_other: 2
@nXt; iir_channel_self_glow: 4
@nXt; iir_channel_sky: 1
@nXt; iir_channel_sun: 0
@nXt; iir_cloudiness: 20
@nXt; iir_color_render_mode: 0
@nXt; iir_edge_lines: 0
@nXt; iir_fog_bounds: 0
@nXt; iir_foreground_brightness: 50
@nXt; iir_foreground_contrast: 50
@nXt; iir_image_filters: 0
@nXt; iir_image_quality: 95
@nXt; iir_image_resolution: 72
@nXt; iir_indirect_lighting: 0
@nXt; iir_indirect_lighting_bounces: 1
@nXt; iir_instance_components_at: 0
@nXt; iir_layer_color_mode: 0
@nXt; iir_light_balance: 60
@nXt; iir_lighting_channels: 2
@nXt; iir_lighting_preset_mode: 2
@nXt; iir_max_image_resolution: 1000
@nXt; iir_max_render_minutes: 0
@nXt; iir_max_render_passes: 20
@nXt; iir_pjr_sun_intensity: 1
@nXt; iir_pjr_sun_wall_number: 0
@nXt; iir_plant_detail: 1
@nXt; iir_plant_prune: 0
@nXt; iir_plant_random_height: 1
@nXt; iir_plant_season: 1
@nXt; iir_preset_room_load_mode: 0
@nXt; iir_reflective_bounces: 3
@nXt; iir_refractive_bounces: 6
@nXt; iir_render_engine: 0
@nXt; iir_render_farm_date_da: 0
@nXt; iir_render_farm_date_mo: 0
@nXt; iir_render_farm_date_yr: 0
@nXt; iir_render_farm_slice_size: 32
@nXt; iir_render_farm_start_mode: 0
@nXt; iir_render_farm_time_hr: 0
@nXt; iir_render_farm_time_mi: 0
@nXt; iir_render_farm_time_se: 0
@nXt; iir_render_quality: 0
@nXt; iir_render_size: 0
@nXt; iir_resx: 600
@nXt; iir_resy: 450
@nXt; iir_section_planes: 0
@nXt; iir_sketchup_render_mode: 0
@nXt; iir_skp_resx: 1362
@nXt; iir_skp_resy: 591
@nXt; iir_sky_intensity: 40
@nXt; iir_sky_rotation: 0
@nXt; iir_sky_saturation: 0
@nXt; iir_sky_type: 2
@nXt; iir_start_render_after_dialog_closed: 0
@nXt; iir_sun_highlight: 90
@nXt; iir_sun_intensity: 100
@nXt; iir_tone_operator_brightness: 55
@nXt; iir_tone_operator_burn: 50
@nXt; iir_tone_operator_contrast: 50
@nXt; iir_tone_operator_saturation: 100
@nXt; iir_zw_light_intensity: 100
@nXt; iir_zw_light_shape: 0
@nXt; iir_zw_light_type: 0
@nXt; inxt_background_perspective_mode: 0
@nXt; inxt_background_projection: 0
@nXt; inxt_batch_action: 0
@nXt; inxt_batch_folder_mode: 0
@nXt; inxt_foreground_display_position: 0
@nXt; inxt_foreground_image_blend: 50
@nXt; inxt_latitude_dir: 0
@nXt; inxt_lights_per_pass_index: 2
@nXt; inxt_longitude_dir: 0
@nXt; inxt_minimum_lights_per_pass: 5
@nXt; inxt_render_default_size_hires: 2000
@nXt; inxt_render_default_size_large: 1200
@nXt; inxt_render_default_size_medium: 900
@nXt; inxt_render_default_size_small: 600
@nXt; inxt_sun_flags: 0
@nXt; inxt_sun_utc: -1
@nXt; inxt_sun_utc: -1
@nXt; inxt_sun_utc: -1
@nXt; rir_anim_world_avg_lum: 0
@nXt; rir_auto_hgt: 0
@nXt; rir_auto_illumination: 0
@nXt; rir_auto_ior: 1.3
@nXt; rir_auto_reflection: 0
@nXt; rir_auto_room_ceiling_light_offset: 24
@nXt; rir_auto_room_ceiling_light_size: 24
@nXt; rir_auto_room_ceiling_light_spacing: 72
@nXt; rir_auto_room_floor_height: 0
@nXt; rir_auto_room_offset: 24
@nXt; rir_auto_room_wall_height: 120
@nXt; rir_auto_sharpness: 0
@nXt; rir_auto_transparency: 0
@nXt; rir_auto_wid: 0
@nXt; rir_blur_intensity: 0
@nXt; rir_camera_light_beam_angle: 60
@nXt; rir_camera_light_field_angle: 0
@nXt; rir_camera_light_intensity: 75
@nXt; rir_camera_light_lamp_size: 3
@nXt; rir_camera_light_offset_x: 12
@nXt; rir_camera_light_offset_y: 3
@nXt; rir_depth_focus: 1
@nXt; rir_depth_of_field: 0
@nXt; rir_edge_line_width: 2
@nXt; rir_floor_image_width: 12
@nXt; rir_focal_distance: 0
@nXt; rir_focus_zone: 1
@nXt; rir_fog_absorption_pct: 0
@nXt; rir_fog_pmax_x: 6
@nXt; rir_fog_pmax_y: 6
@nXt; rir_fog_pmax_z: 6
@nXt; rir_fog_pmin_x: 0
@nXt; rir_fog_pmin_y: 0
@nXt; rir_fog_pmin_z: 0
@nXt; rir_fog_scatter_direction: 0.2
@nXt; rir_fog_scattering_pct: 20
@nXt; rir_gamma_factor: 1.23
@nXt; rir_glare_intensity: 0
@nXt; rir_glare_threshold: 3600
@nXt; rir_haze_far: 1200
@nXt; rir_haze_intensity: 0
@nXt; rir_haze_near: 0
@nXt; rir_image_offset: 0.05
@nXt; rir_lighting_channel_intensity0: 1
@nXt; rir_lighting_channel_intensity1: 1
@nXt; rir_lighting_channel_intensity2: 1
@nXt; rir_lighting_channel_intensity3: 1
@nXt; rir_lighting_channel_intensity4: 1
@nXt; rir_lighting_channel_intensity5: 1
@nXt; rir_lighting_channel_intensity6: 1
@nXt; rir_lighting_channel_intensity7: 1
@nXt; rir_lighting_channel_intensity8: 1
@nXt; rir_pjr_sun_altitude: 75
@nXt; rir_pjr_sun_angle: 0
@nXt; rir_plant_density: 1
@nXt; rir_sky_intensity: 1
@nXt; rir_sky_pitch: 0
@nXt; rir_sky_rotation: 0
@nXt; rir_vignette: 0
@nXt; rir_wall_multiply: 2
@nXt; rir_zw_light_length: 24
@nXt; rir_zw_light_radius: 1.5
@nXt; rir_zw_light_width: 12
@nXt; rnxt_background_angle: 0
@nXt; rnxt_background_rotation: 0
@nXt; rnxt_background_xoffset: 0
@nXt; rnxt_background_xscale: 100
@nXt; rnxt_background_yoffset: 0
@nXt; rnxt_background_yscale: 100
@nXt; rnxt_distort_ll_offset_x: 0
@nXt; rnxt_distort_ll_offset_y: 0
@nXt; rnxt_distort_lr_offset_x: 0
@nXt; rnxt_distort_lr_offset_y: 0
@nXt; rnxt_distort_ul_offset_x: 0
@nXt; rnxt_distort_ul_offset_y: 0
@nXt; rnxt_distort_ur_offset_x: 0
@nXt; rnxt_distort_ur_offset_y: 0
@nXt; rnxt_fg_distort_ll_offset_x: 0
@nXt; rnxt_fg_distort_ll_offset_y: 0
@nXt; rnxt_fg_distort_lr_offset_x: 0
@nXt; rnxt_fg_distort_lr_offset_y: 0
@nXt; rnxt_fg_distort_ul_offset_x: 0
@nXt; rnxt_fg_distort_ul_offset_y: 0
@nXt; rnxt_fg_distort_ur_offset_x: 0
@nXt; rnxt_fg_distort_ur_offset_y: 0
@nXt; rnxt_foreground_scale: 1
@nXt; rnxt_foreground_xoffset: 0
@nXt; rnxt_foreground_xscale: 100
@nXt; rnxt_foreground_yoffset: 0
@nXt; rnxt_foreground_yscale: 100
@nXt; rnxt_groundplane_elevation: -0.01
@nXt; rnxt_sun_altitude: 0.5
@nXt; rnxt_sun_azimuth: 0.17
@nXt; rnxt_sun_latitude: 40
@nXt; rnxt_sun_longitude: 105
@nXt; rnxt_sun_north: 0
@nXt; rnxt_sun_timezone: -6
@nXt; sir_auto_image_folder: C:\Users\mpatel\AppData\Roaming\IRender
@nXt; sir_auto_image_name: SHADOWHQ_5.jpg
@nXt; sir_auto_pattern:
@nXt; sir_auto_room_column_folder:
@nXt; sir_auto_room_floor_texture:
@nXt; sir_auto_room_wall1_folder:
@nXt; sir_auto_room_wall2_folder:
@nXt; sir_current_user_room:
@nXt; sir_image_filters:
@nXt; sir_last_material_channel_file:
@nXt; sir_layer_texture:
@nXt; sir_layer_texture_name:
@nXt; sir_lighting_channel_name0: Sun
@nXt; sir_lighting_channel_name1: Sky
@nXt; sir_lighting_channel_name2: Other
@nXt; sir_lighting_channel_name3: Ceiling
@nXt; sir_lighting_channel_name4: Self Glow
@nXt; sir_lighting_channel_name5:
@nXt; sir_lighting_channel_name6:
@nXt; sir_lighting_channel_name7:
@nXt; sir_lighting_channel_name8:
@nXt; sir_render_farm_job_name:
@nXt; sir_saved_camera:
@nXt; sir_saved_camera_full:
@nXt; sir_sky_hdr: rnl_probe.hdr
@nXt; snxt_background_image:
@nXt; snxt_batch_folder: C:\Users\mpatel\AppData\Local\Temp\nXt_batch
@nXt; snxt_batch_model_folder:
@nXt; snxt_foreground_image:
@nXt; snxt_sketchup_image:
@nXt; snxt_sun_utc:
@nXt;
@nXt;Support:
@nXt;C:\Program Files (x86)\Render Plus Systems\IRender_nXt\Libraries
@nXt;nXt: K-6>3